MMBA | New Minnesota Drivers License
---
The Minnesota Department of Public Safety Driver and Vehicle Services division has begun issuing redesigned driverís licenses and identification (ID) cards.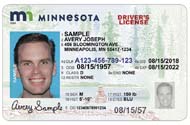 The redesigned cards are available at all driverís license service centers statewide and will replace the previous design that has been in use since 2004.
The new design will be applied to all driverís license and ID cards issued by the State of Minnesota.
In addition, a vertical driverís license or identification card will be issued to anyone under age 21.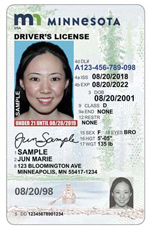 This provides a quick reference that the cardholder is a minor.
Vertical license and ID cards are currently used in 46 other states.
Click here for more information
Click here to view Tribal IDs here